Well to my fellow Canadians Happy Thanksgiving! Now on to the fun stuff.
Peyton wanted to be Tinkerbell for Halloween, and really it was the day I had dreamed of. I would one day have a little girl and I could make her all these great costumes.... well that day has come and this is what I created.
TINKERBELL for a 2 year old.
I don't have a tutorial and I will tell you why. I had no rhyme mor reason when I created this. It literally is what happens when you leave me alone for an hour with a sewing machine, sissors and fabric... I used:
1.5 meters of both greens
.3 of a meter of the pink
sequins 1.5 meters
(and my secret... a tutu from the spring... because I was going to make a green tutu but they were all out of the green and all they had was pink... so I bought a little more and added it on the shoulders. The tutu is seperate and can be taken off and worn with other costumes or for ballet... and then the tinkerbell outfit can be less puffy)
This is so super easy and now that I have made it I think I might sit down and draw a tutorial. I am not kidding it took an hour and that is with me trying to fiqure out what I was going to do.
Well I hope you like it... Peyton sure did! I am linking to all of these plus my usual links on the side.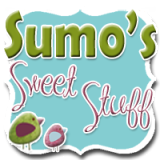 Between Naps on the Porch